Next Step
Now that you have read the overview, Kii recommends reading the code of Hello Thing-IF, a set of sample IoT programs.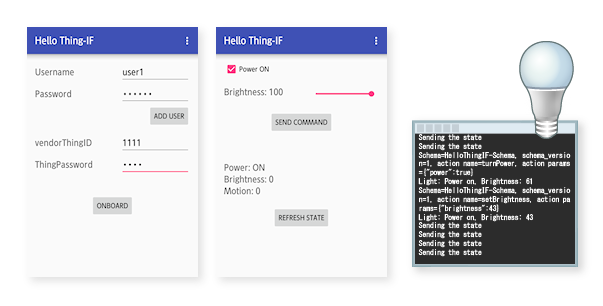 Hello Thing-IF is designed to walk through implementation steps of both the mobile app and the thing program, which operate a simulated smart LED light. Use this sample as a reference if you develop IoT solutions with Thing Interaction Framework.
See Hello Thing-IF for more information about the sample code.